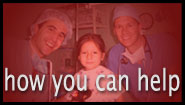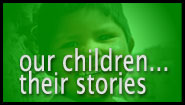 Changing the world for Dural
Dural Nasario, age 6, came to us from Guyana with a clubfoot. His "before" pictures cause one to wonder how he was able to walk, even though only one foot was affected.
Dr. Francois Harton, a foot and ankle surgeon, performed Dural's surgery at Holland Hospital, straightening his foot
so that he can now walk normally.
Dural's host family, Ron and Sue Elenbaas and their children, of Zeeland, found him "smart, funny, happy, well-behaved, active, loving, and affectionate." "Dural touched everyone he came in contact with," Sue says.
"He is Mr. Personality and always sweet and pleasant. He was very brave after his surgery, which was quite painful.
We will never forget him!
Our thanks go to everyone who helped Dural walk happily off into the future!