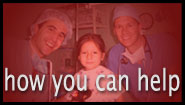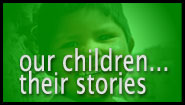 IRAQI HEALTH NOW
Iraqi Health Now is a Special Project of Healing the Children. A
group of active and involved volunteers has organized for the purpose
of gathering and sending medicines and medical supplies to help the
citizens of Basra, Iraq. The needs there are mind-boggling; the
hospital and doctors desperately need supplies as basic as gauze,
needles and syringes and as complex as cancer medicines.

wo small shipments have already been sent and did
make it to their destination. This is very encouraging and
we are working to gather more needed items. To see how
you can learn more or help with this project, visit the website
IRAQI HEALTH NOW. If everyone helps just a little bit, great
things can happen and many lives can be saved.