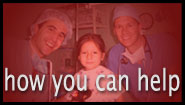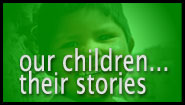 Changing Julissa's world
Most children who suffer from a heart defect called total anomalous pulmonary venous return (TAPVR), as Julissa Osorio did, do not survive long enough to have surgery. But somehow Julissa made it, and at age 2-1/2 she came to Michigan for heart repair.
Dr. Rodolfo Neirotti operated on Julissa at DeVos Children's Hospital in Grand Rapids, closing the hole in her heart and repairing her pulmonary vein so that oxygen could flow from her lungs to her heart and then through her body. After surgery, Julissa's color improved. She learned to walk and run, and she gained 6 pounds. (She had weighed only 18 pounds before surgery.)
Ron and Tammy Smits and their children, of Grandville, were Julissa's host family, and Julissa had a very fine time at their home. She loved to play with their dog, watch "Barney," and go sledding. She especially enjoyed attending gymnastics class with Kimberly Smits, and she was a very quick study. Her parents tell the Smits that Julissa is now teaching gymnastic tricks to her friends in El Salvador.
We're grateful to the Smits and Julissa's medical team – Dr. Neirotti, cardiologist Dr. Kim Lee, and pediatrician Dr. Ron Hofman – for helping us create this happy ending.