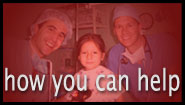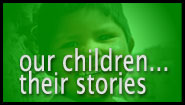 What we do
With a powerful volunteer force, we offer the best medical care available to hurting children from all over the world who cannot get it in their own countries. We dream of a world where every
child has access to medical care.
Until that vision can be realized, we will be a powerful instrument of healing. We strive to change the world for all the families who come to us for healing.
And here is How we do it:
In our
International Inbound Program
, we bring children to …
read more
In our
Domestic Program
, we help children who ...
read more
In our
Medical Teams Program
, we send doctors ...
read more